Save time
Get your most burning questions answered on the spot.
Reduce fear
I will address the top reasons why investors lose money in the market so can avoid these same mistakes.
Easy Steps
I lay out the exact steps for A – Z, making the process easy to follow.
Do you believe investing is too confusing, too time consuming, or too risky? It doesn't have to be.
The educational material on this site will allow you to learn at your own speed but if you want to speed up your learning curve, I can help.
10 years ago I was in your same spot and I asked some of these questions…
Where do I get started? 

How do I reduce the risk of losing money in the stock market?
How do I know which stocks to buy and which to avoid?
How do I manage my own investments confidently?
If the stock market goes down, how do I react?
My quick backstory is this…
I started angel investing in 2010 which is more risky than stock investing. After 5 years I made some mistakes and learned a lot about investing but I discovered if I want consistent returns, I need to look at the public market (stock market).
After a little help from Benjamin Graham, Warren Buffett, Charlie Munger, and Phil Town, I created an excel sheet that allowed me to reduce risk and save time. This excel sheet allowed me to generate between 15% and 50% consistently in the market. Essentially what it does is find businesses with strong financials (high profits, low debts, etc).
In 2019 I decided to turn that excel sheet into a software and in 2020, Tykr went live.
What took me 10 years to learn, I've compressed down to easy-to-digest information you can learn in less than 30 days.
After this training, you'll be able to…
Manage your investments
Remove the fear of investing
Reduce risk of losing money in the stock market
Learn when to buy stocks
Learn when to sell stocks
Learn how to beat the market consistently
Overall, If I can manage my own investments, so can you!
Accessible via YouTube Live
Available to watch playback
Allows you to take immediate action
Answers your most burning questions on the spot
Free Ask-me-anything webinar - July 13 at 7:30am (CST)
Want your most burning questions answered? Once or twice a month I will offer a free webinar to help answer some of your most burning questions and become more comfortable with investing.
Professional
15 years software engineering (Project Manager)

Served a few hundred small and mid-sized businesses

10 years investing 

Created Tykr (originally built with Excel in 2015 / 2016) to save time and remove emotions from investing

Achieved average returns ranging from 15% – 50%
Personal
I'm an outdoorsman (enjoy mountain biking, kayaking, boating, and fishing)

I was born, raised, and live in Wisconsin 

I love to travel

I'm a movie nerd 

I'm an 80's pop culture nerd (movies and music)

I'm a big fan of crossfit (I love the combination of conditioning with strength training)
Companies I've served as a Project Manager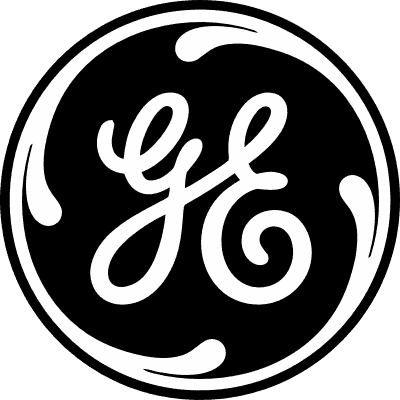 I always thought that investment is complex, tedious, and need to do a lot of reading, charting, analyzing... until I came across TYKR. One of the biggest lessons I learned from TYKR is "Investor vs Trader". I always confuse between them. TYKR made it so easy to distinguish between them. Right now, I can invest confidentially, thanks to TYKR. Highly recommended.
I'm an amateur when it comes to investing in stocks. I used to ask some friends about their investments and act as if I knew what they were talking about. Since I signed up on TYKR I get weekly updates on what's hot and what's not with a detailed explanation. I made two investments based on that and both have increased since!
This Tool Really incredible, I did not find such a platform that teach you and till you what to buy and when to sell, it is the meaning of safe investment without fear of loss. I recommended it to anyone who would like start a stock investment without any experience. But it is a stock screener and education platform not a trading platform or broker.
This came recommended by a family member whose judgment I trust. I was intrigued with his experience, which offered me a way to invest in stocks without having to secure a post-doc experience in investment theory and strategies. I've only begun, but I am greatly encouraged that Tykr will give me an edge that usually does not come except to investors with long experience.
I purchased TYKR in January 2021. LOVE, LOVE, LOVE!!! Thank you, Sean, for this amazing tool! It's helping me understand so much more about how / when to buy or sell or hold. I have really enjoyed using this investing tool and it has been helping me learn more about different stocks and how and when to invest with more confidence. I will also say that Sean has been personally responsive to a couple help tickets. His response was super fast, professional, and helpful. It is clear that Sean actually cares about TYKR and is working hard to ensure that this investing software continues to improve and offer great value. This is one of the best purchases I have made and look forward to using TYKR for many years to come.
Extremely surprised to get a message from the CEO making sure my system was functioning as it should. There is lots of good advice inside.
Let just say i would never have bought any shares the stock market without TYKR. After knowing all the processes to go through to choose a good company, I am certain I would have not being able to achieve much. So far all the one is up 2% and the second 3.21% (I am less than a month of being in the stock market and i know it a long term investment). The training emails i was getting daily made understanding the stock market from the angle of value investing easy with the use of TYKR. Support is also good. I like how the Facebook community also contribute, Share ideas, Opinions. I tried to check other stock screening tools and i was confused as I have to be knowledgeable to configure the ones I tested. If there were more stars i would have chosen but since the best is 5. I am giving this product a 5 Star +.
As someone who has used other stock analysis tools, I find TYKR to be an excellent resource to rely on and use daily. The best part, is that it is not subscription-based, so you don't have the reoccurring monthly dues. The information and guidance given is also spot-on, and very helpful. Overall, a great analysis tool.
Just started using this but it looks very promising. Lots of good advices via email. I will see in several months how it goes but so far the easiest and efficient tool so far!
Gabriele Contilli
2021-04-06
TYKR Platform is very easy to understand and to use it. Sean and the support team are great in giving you all the explanation you need to better understand the platform and the logic behind it. So far, everything is fine.
Don't want to wait for the free webinars and want more personalized attention?
Ask Me Anything Session
$
99
/session
Let me know what you want to learn most and I'll address those questions on live coaching calls.
Each session is 60 minutes
Surveys sent out before each session
Live 4 M Analysis Session
$
99
/session
Let me know which stocks you want to analyze together. We'll walk through a complete 4 M (MOS, Meaning, Moat, and Management) analysis together so you can understand how I determine if a stock is a good or bad investment.
Each session is 60 minutes
Surveys sent out before each session
A new stock analyzed within each session
Please take 30 seconds to complete this form so I can find out what you want to learn most.
Please take 30 seconds to complete this form so I can find out what stocks you want to analyze with me.
I'm new to investing. Is TYKR right for me?
Yes! TYKR is the best place to start. Both the Tykr platform and the coaching is highly focused on education. Our job is to make investing as approachable as we can. We're with you every step of the way!
Do you have a satisfaction guarantee?
We offer a 60-Day Money Back Guarantee. If you are not completely satisfied with your purchase, please contact us and ask for a refund.
What if I miss a coaching session? Can I see the recording?
Yes! You will have access to the coaching sessions you missed.
The 4 M's are the MOS (Margin of Safety), Meaning, Moat, and Management. Most investors only look at the numbers when they look at a stock but investing is more than just math. In our sessions we will discuss these 4 M's in depth.